Welcome to Links I Love Wednesday, Part II. Here are the rest of the ladies and their wonderful titles!
EMMA LAI; HIS HOPE HER SALVATION

Promised in marriage to an abusive oaf, Judith resolves to find out if there can be passion without love. Snatches of conversation overheard at the local Inn lead her to a mysterious American Merchant who might be able to satisfy her carnal curiosity and capture her heart.Donovan, a Guardian Hunter, is on the trail of a rogue Elysian in Georgian England. As the son of the First Hunter, he long ago gave up hope of finding his heart's mate. When Judith appears in his study, his inner beast and his heart demand that he answer her plea for help.
Will their passion answer their hearts' pleas, or will it wither under the threat of reality?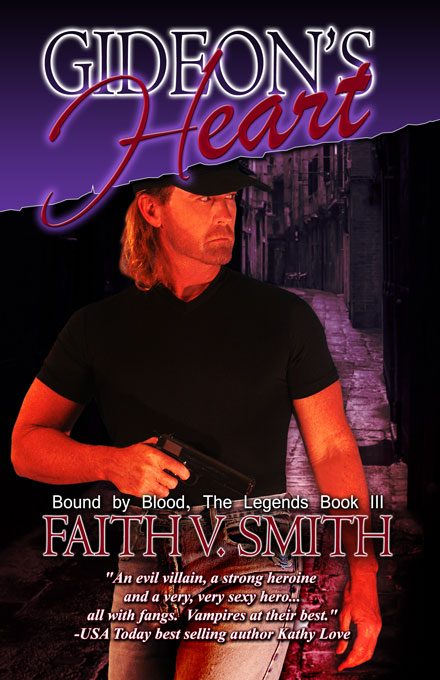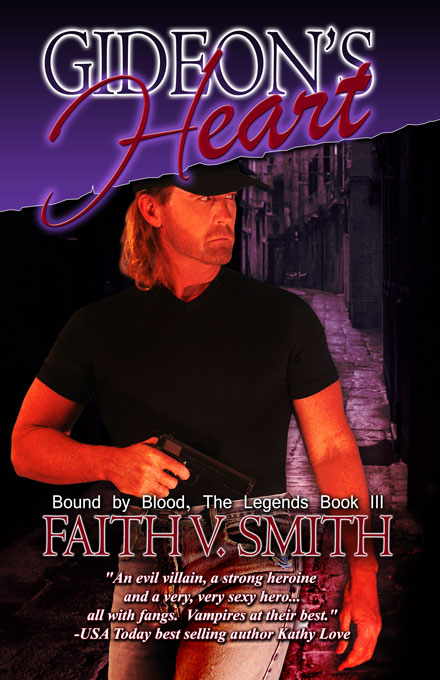 FAITH V. SMITH; GIDEON'S HEART (brand new release!)
Every night detective Gideon Hawks walks a dangerous beat through the streets of Savannah, but when he meets Katheryne Alastair, he discovers a new threat…this one to his heart. Her delicate, sensual features and old-fashioned clothing lead him to believe she is homeless. Against his better judgment, he takes her home.
Katheryne, a vampire ready to end her existence, lies in wait for the approaching sunrise. But when the handsome detective attempts to help her, she finally finds peace within her heart. The heat of his touch triggers a blood lust she's kept dormant for centuries. Is it possible Gideon is her soul mate? When Gideon is mortally wounded, Katheryne cannot let him die. If she turns him, will he forgive her, or worse, walk away? Or will the eternal love she holds for him end the suffering of her centuries-old vampiric curse?
BRENDA WHITESIDE; SLEEPING WITH THE LIGHTS ON
After two failed marriages and countless relationships, Sandra Holiday thinks she's met the man to end her years of less than perfect choices; choices that not only derailed her travel-related career plans but also left her single and broke. 
Carson Holiday, a Las Vegas country crooner with swoon-inducing good looks, spent his adult life pursuing a recording contract and love, never holding on to either. After eighteen years, he drops back into Sandra's life, reigniting an attraction he can't deny.
When Carson reappears, Sandra must choose again.  Only this time, nothing's as it seems.  A secret admirer, a redheaded stalker, and an eccentric millionaire throw her on a dangerous path, with Carson her only truth. 
LIZ ARNOLD; MESSAGE TO LOVE

Audra Wakely's father has been seized by Spanish authorities and imprisoned for sympathizing with Cuban rebels. Raising the money to bribe officials if necessary, she sets off for Cuba to rescue her father. She doesn't bargain on the interference of any U.S. officials—that is until she meets Rollins McBride.
 Lt. Rollins McBride of the newly designated U.S. Naval Intelligence service is assigned to track Audra on her journey. He's to arrest Greg Wakely, a U.S. citizen, for treason and gun smuggling. His mission and his heart are taken by surprise by the feisty beauty who sets a stubborn path toward finding her father and proving he isn't a traitor—no matter what or who gets in her way.
Sizzle, spice, and intrigue heats up the Spanish American War in MESSAGE TO LOVE.
Have you subscribed to my blog yet? Click on 'subscribe' above and leave your email today!
Liz