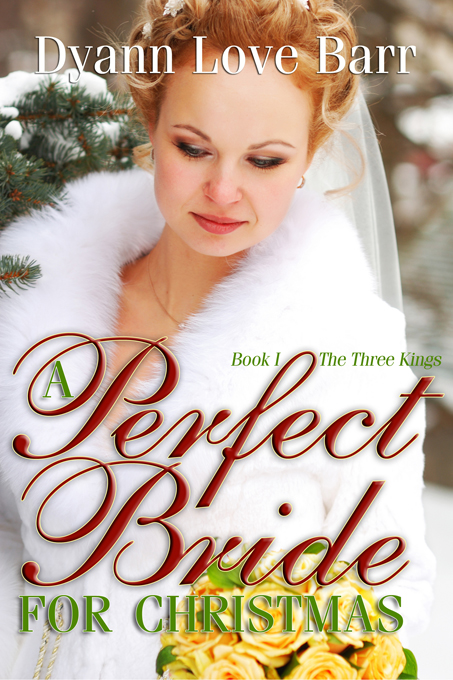 Welcome, Dyann, and please tell us a little about yourself.
My husband says that I have to be the only tattooed, multi-pierced, belly dancing, romance writing, granny in the world. I think that's too ambitious. I'll settle for being Andromeda Leigh's grandmother. Romance writing is a definite second on the list.
I live in the Midwest with my husband of over forty years and a geriatric cat named Spook. He's the real master of the house.

 Tell everyone about your journey to publishing a novel.
I got started reading romance in college. It was one of those Sunday mornings when I didn't feel like diving into the homework I'd put off over the rest of the weekend. My roommate gave me a Georgette Heyer book, The Talisman Ring, to read. I scoffed at the idea, but the only thing on the television was sports and televangelist. So, I thought, what the heck, I'll read it since I didn't have the money to buy another novel. What an eye opener. I spent most the day with my nose stuck in the book. Then it became a drug in my system.

But after a while, I got tired of the sweet romance. All the other stuff was so much drek that I thought 'how hard could it be?'. Famous last words. I started my first book on a typewriter. Can you say disaster? I had no sense of craft. The next start was equally bad. There was no goal, motivation, or conflict, no plot, no nothing, but I still wanted to write.
My husband, Dennis, saw an article in our local newspaper about a writers group looking for members. He called my bluff and said I'd go if I really wanted to learn about writing. So I went and became one of the founding members of Heartland Romance Authors. I still didn't know what I was doing and piddled around for years, put it aside, took it back up again. Then one day I knew I had to make a decision. Is this is what I really wanted? Once I said yes, I had to make a concerted effort to learn the craft instead of play at it. I joined a critique group with Shannon K. Butcher and Claire Ashgrove, among others. I'd say that's a must for anyone who seriously wants a career in writing.
But how did I get published? Claire, Alicia Dean, and I went together to pitch a Christmas series to The Wild Rose Press. They liked the idea and the rest is history.
 What do you like the most and the least about writing?
I like the hours, working in my pajamas, and playing with the characters in my head. Researching facts for my stories is one of my favorite things. I'd get lost for hours if I didn't force myself back to plotting out the story and working up my character sheets.
Discipline seems to be my weak spot. I'm easily distracted by other things that need to be done or chores and errands others want me to do. One of the things I've yet to master is the word 'no'.

 What are three things you cannot do without?
1.My husband. He gives me his undying support in every way and he's my IT guy. My computer would be at a dead stop without him.
2. Google–I love it for research.
3. My critique group. We do local and on-line critiquing. One of our dearest critique partners lives in Rome, Italy, another in Kansas, and the rest are here in Missouri. They provide valuable input and catch a lot of plot errors or grammatical mistakes.
 Give us a peek into your latest published work.
My premiere book, A Perfect Bride For Christmas, was released November 12th by The Wild Rose Press.
Alex King wants to follow the family tradition and marry his perfect bride on Christmas Eve. There's one little hitch–Bianca dumps him at the altar. He wakes up in Vegas with a hangover, a ring on his finger, and in bed with his best friend, Zoe Hillman. She's overweight and plain, nothing like his image of the perfect wife. So begins the shortest Vegas marriage in history.
 Zoe loved Alex from the moment he walked through the law firm's doors. He can charm the panties off any woman, but he's never tried it with her. The chance to grab the golden ring is within her reach until everything blows up in her face. Now, five years later, she returns to Kansas City with triplets in tow and a brand new look. Catering Alex's next wedding should prove interesting.

 What's next on the writing horizon for you?
 Right now I'm trying my hand at writing a paranormal series. The first book is done and ready for submission. Yes, I'm still looking for my dream agent.
 Is there anything you want to tell readers?
 I want to have fun writing and I hope that comes through in my stories. There's nothing like having a character take me on a roller coaster ride of emotion, for them to let me inside their wants, hungers, fears, and joys. Shannon K. Butcher gave me a great piece of advice. "If you can't make yourself cry while you're writing, well, you just haven't done your job."
You can find me on facebook under Dyann Barr and at dyannbarr.com and Twitter under writergal2007 and dreamweaverauthors.blogspot.com
Wonderful interview, Dyann. Congratulations on your new book and continued success in 2011.