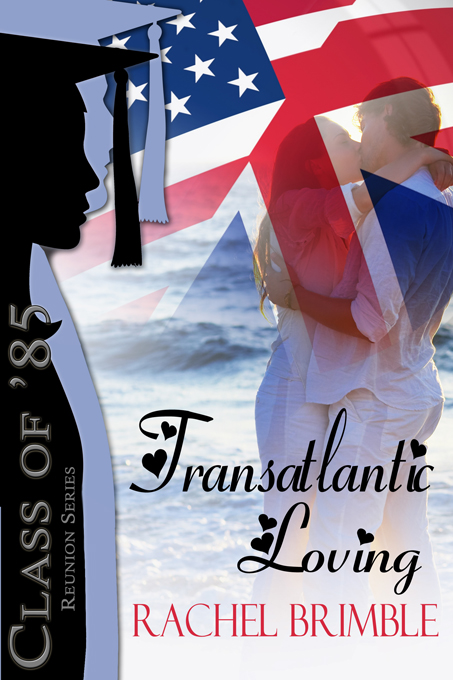 Welcome, Rachel! Tell us a bit about yourself.
Hi Liz, great to be here! I live in the UK with my family and basically write as much as I can! I work – for my husband as a personal assistant (he is a Financial Adviser), as well as looking after our two young daughters so it's not always easy but I'm a very determined lady so I make sure I carve out some writing time every day.
Tell everyone about your journey to publishing a novel.
When I became pregnant with my second baby I knew now was the time to pursue my dream of becoming a writer. If I didn't do it now, my kids would soon be back at school and I'd fall right back into doing a paid job I hated. So I started writing short stories but one after the other resulted in rejection.
Then I thought, why don't I skip the short story and write a novel because that was my biggest dream of all. I wrote Searching For Sophie over the next year and then discovered The Wild Rose Press on the recommendation of a writing friend.
They accepted it and my passion was on its way to becoming a reality….
What do you like the most and the least about writing?
My favorite thing is the second draft – I love it when I have the story down but now have something to work with to really make it shine.  Coming in at a close second? Receiving the cover art!
Worst thing for me is plotting – I always hear the hero or heroine's voice first and then they will tell me their problem. From there, I have the nightmare of figuring out a story of so many thousand words. Easy? No. Great when you get there? Yes!
What are the three things you cannot do without?
My mac
My books
And at the end of the day, my glass of white wine!
Give us a peek into your latest published work.
Transatlantic Loving is my first novella-length story as opposed to a full-length novel. It is part of the amazing Wild Rose Press series, Class of '85. It is the journey of British heroine, Lisa Cavendish visiting the US for the very first time after being dragged to a school reunion by her American friend, and what happens when she meets sexy American school soccer coach, Aaron Taylor.
What's next on the writing horizon for you?
My next scheduled release is Getting It Right This Time which is a contemporary romance novel set in the fictional UK city of Foxton. It is a story of motherhood and seconds chances. I love every second of writing it!
I am especially excited about its release as it is my first book with a brand new publisher, Lyrical Press who I have adored working with and can't wait to do so again.
Is there anything you want to tell readers?
I love hear from you! Feel free to email me on rachelbrimble@googlemail.com – whether to ask about my books, writing or anything else!
Also my blog is a busy place to be with guest authors and contests every Tuesday and Friday, please pop by and leave a comment, I'd love see you there.
www.rachelbrimble.blogspot.com
Thanks, Rachel. Come back soon!